Wolf Point East renderings
I've been shooting various aspects of Wolf Point East for Hines and The Walsh Group – the project's developer and general contractor, respectively – since early 2018. I've visited the site to photograph Walsh's teams in action, document the structure's height, and capture the sweeping views for Hines' marketing efforts.
But let me back up for a sec. For almost as long as I've been photographing buildings, I've wanted my images to appear in architectural renderings. I've always loved the future-is-now perspective renderings achieve, and thought it'd be cool to see my work used in that way.
So, when Steelblue reached out to me early this spring, I was ecstatic. They're a San Francisco-based creative agency working exclusively on premier real estate projects. Their main goal is to bring proposed and under-construction developments to life through renderings. In order to make that happen, they overlay a CGI version of the finished project over a real photo…and that's where I come in.
Since I was already photographing Wolf Point East, and Steelblue had done earlier renderings on the development, our collaboration was a natural fit. So we started planning. In total, it would take three separate visits to capture the needed frames.
Before each shoot, we mapped out the specific locations and the precise angles needed to create the final renderings. I even used my iPhone's compass mounted to my camera to get the most accurate angles. Another challenging variable was the weather; Chicago experienced many overcast days in late April. But even when the weather cooperated, I had narrow time windows to capture the desired lighting conditions and sun angles.
It was a demanding, technical project, but in the end, I think we were successful. I'll stop rambling now so you can check out what Steelblue created:
East Lounge | 3rd level amenity floor:
Dog Run | 40th level amenity deck:
Pool Interior | 3rd level amenity floor: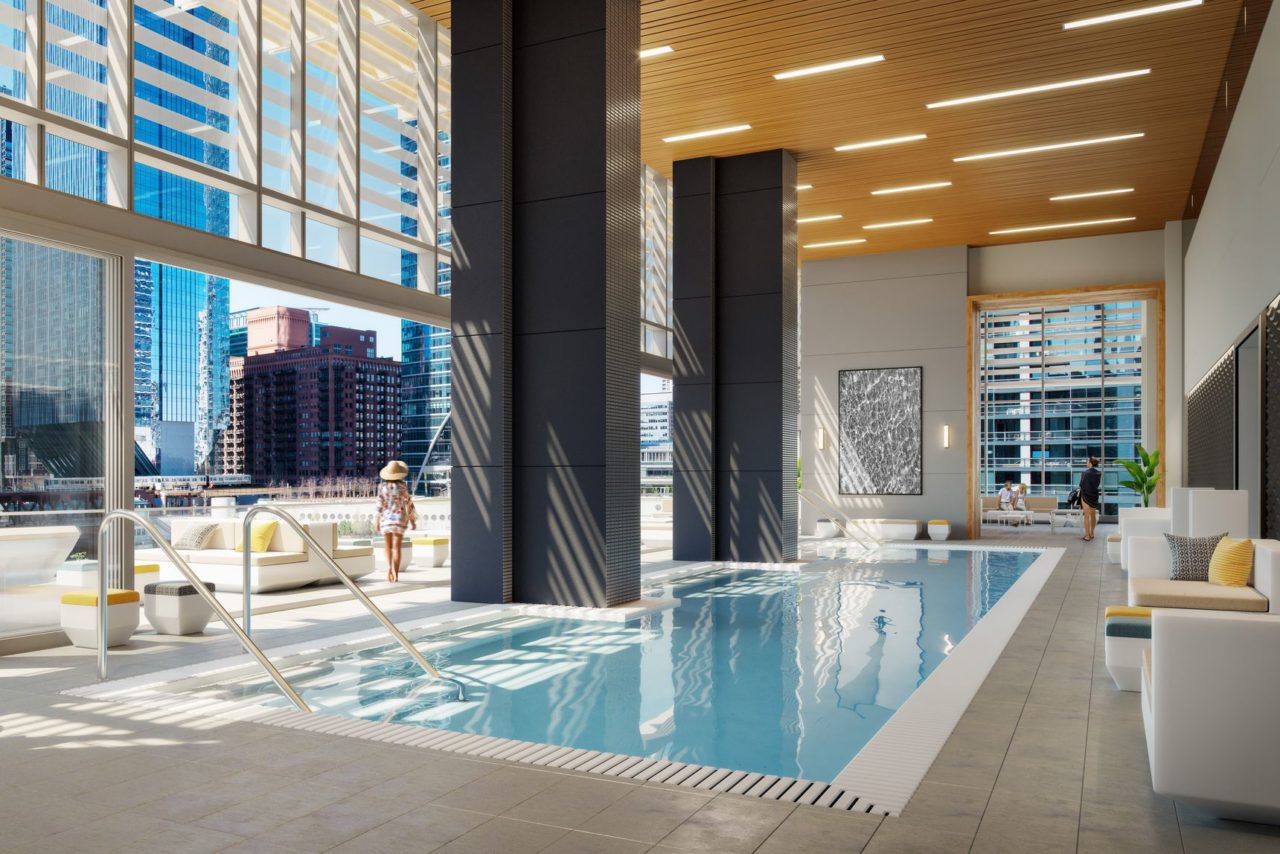 South Terrace | 2nd level amenity floor: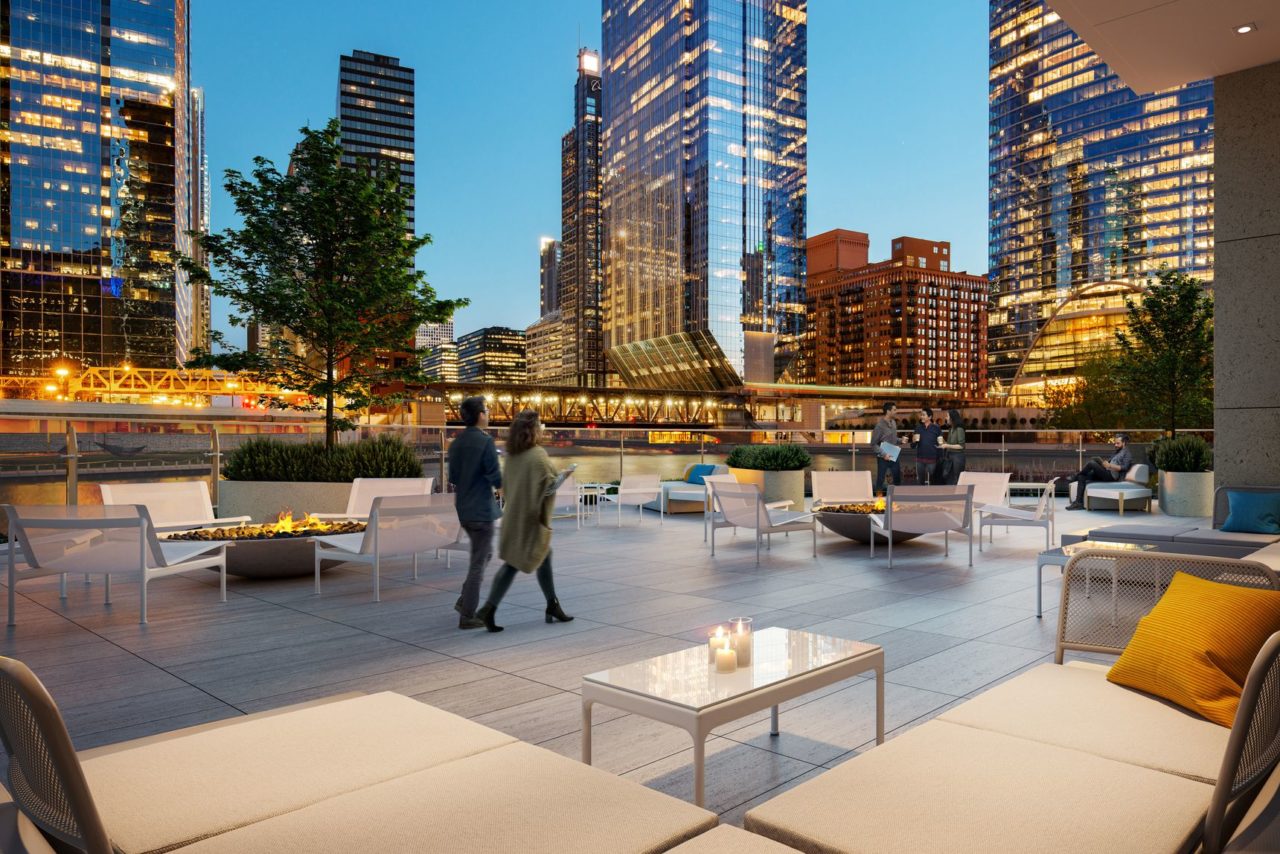 Pool Deck | 2nd level amenity floor: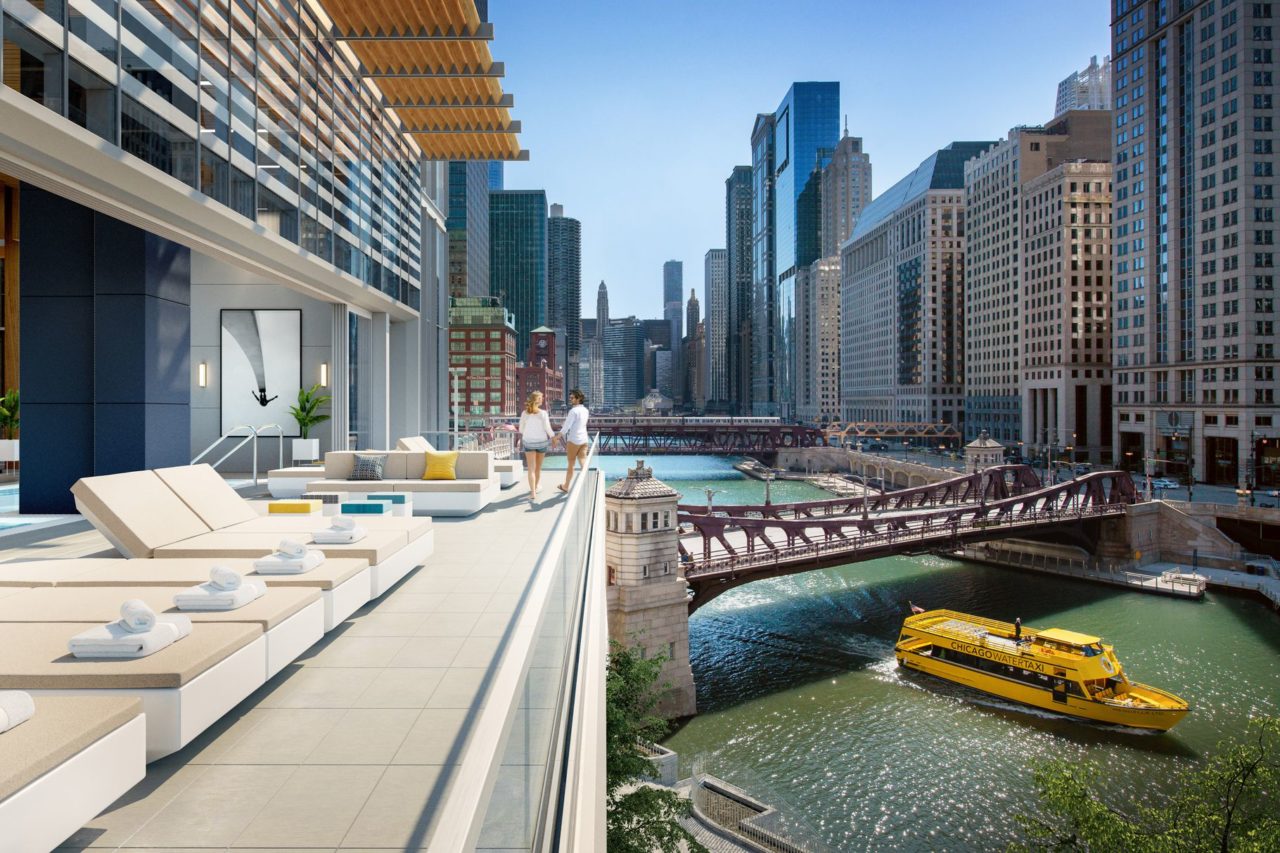 Mirror Lounge | 40th level amenity floor:
---
Check out some of my other ongoing Wolf Point East photos: