Top 10 Storm shots from 2013
Well, the storm season in Chicago is coming to an end. As of September 1, meteorological summer is over. Despite the inconsistent storm activity this year, there were a few beautifully photogenic storms that I had the opportunity to photograph from various points around the city. Below are my top 10 photos of the storms (in no particular order) that hit Chicagoland in 2013. Truth be told, I'm hoping that by posting these in early September we get one more good photogenic storm before fall really sets in, and turns my "top 10" in to a "top 12"
1. Lightning lights up the skyline: I captured this shot on May 28th from a friend's balcony. In this image lightning can clearly be seen hitting the spire of Trump Tower and the John Hancock Center in the distance.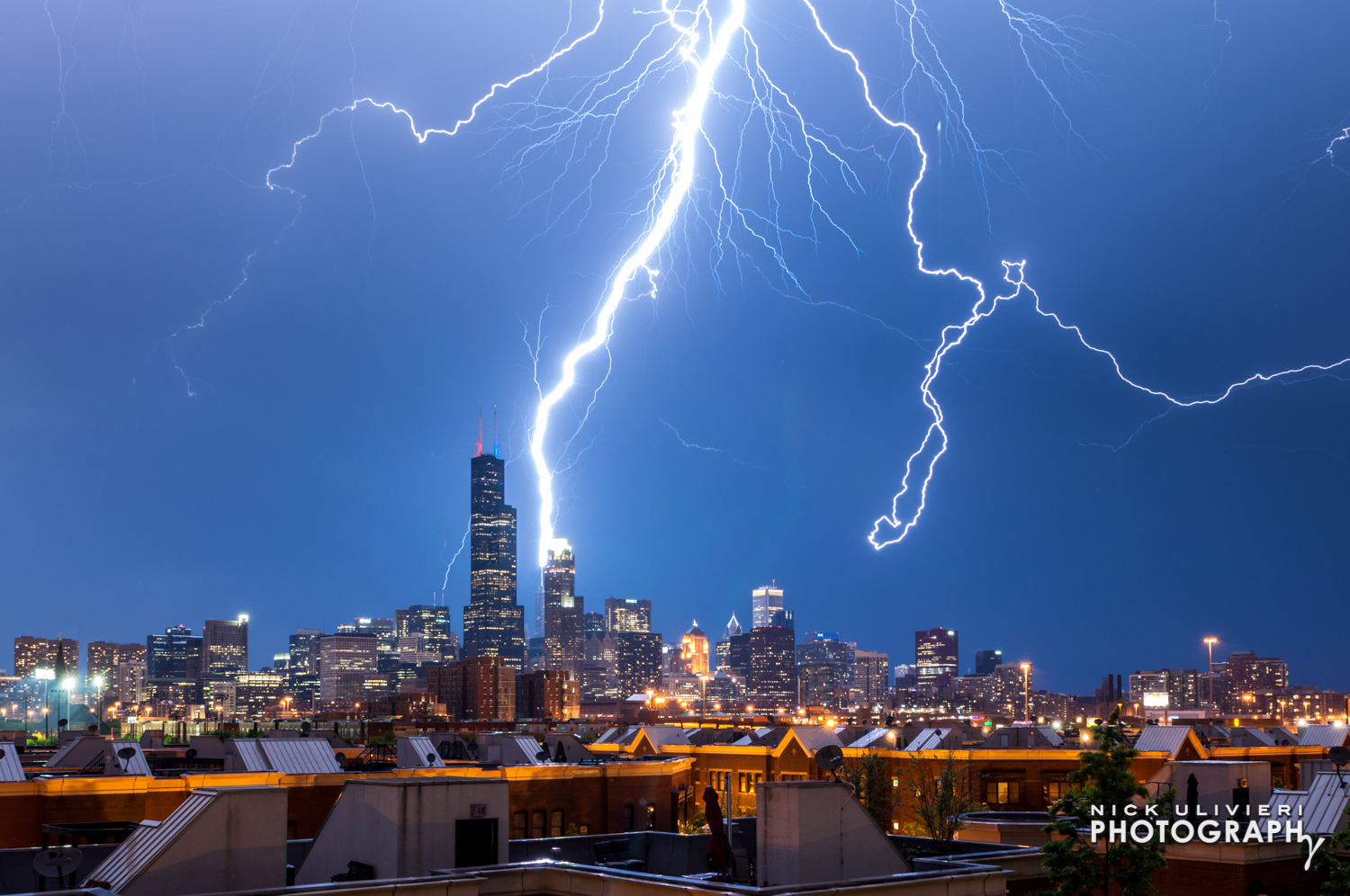 2. I was out at Harborside Golf Course to shoot the landscape near sunset. I knew a few storms might be in the area, but I ventured out anyway – sometimes the best sunsets come after storms you know. Well, I didn't expect this. It was one of the most powerful storms I had ever been in. This is a 3-frame panorama as it came in from the West. 
3.  This is a 2-frame composite of 2 separate images taken moments apart. Lighting struck, and a few moments later the train passed. I couldn't help but merge the two images – I really like the mix of colors given off by the train's lights and glow of the lightning. 
4. This is the first bolt of lighting I've ever caught hitting the Willis Tower (and Hancock way in the background). I captured this early in the season (5/21). My only gripe is that the rain and clouds was so thick, the intensity of the lighting doens't quite come through as much as in some other images I've captured.  
5. Once in a lifetime?  After a powerful storm moved through the south side of Chicago (photo #2), a beautiful double rainbow appeared over Harborside Golf Course. This is a 2-frame panoramic stitch. 
6. Mammatus clouds formed on the backend of the storm system as it moved out of Chicago on the evening of September 1. Though if it wasn't for the lightning illuminating it, I would have never known.  
7. This is a large bank of mammatus clouds that hung over the South side of Chicago on May 31 after a passing storm. This is a 3-frame panorama taken as the low sun illuminated the deep texture of the underside of the cloud. 
8. White lighting: A horizontal bolt of lighting illuminates a dramatic sky behind the Chicago skyline on May 28.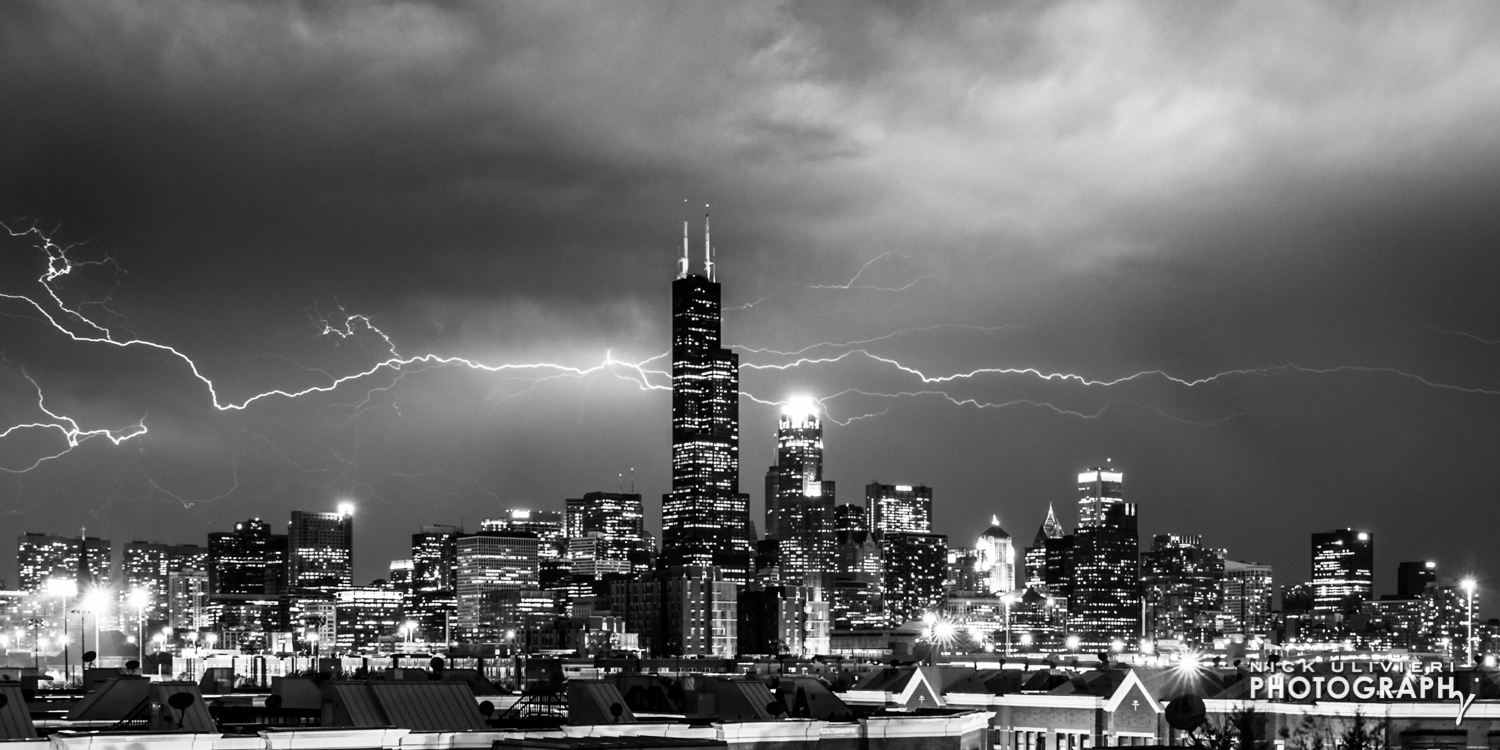 9. Mammatus clouds illuminated by lighting: On the night of September 1, I was trying to capture cloud to ground strikes to no avail – they just weren't hitting. I finally put on my telephoto and honed in on a small spot of sky where somewhat consistent cloud to cloud flashes were happening. Much to my surprise, the lighting was interlaced by a bank of hidden mammatus clouds, which could only be seen when the flash illuminated them.
 10. iPhone lightning: This was the first bolt of lighting I caught in the 2013 storm season – and I caught it with my iPhone. On the morning of 4/10 I stepped outside to see some storm activity, pointed my phone in its direction and started snapping off frames. Luckily, one worked.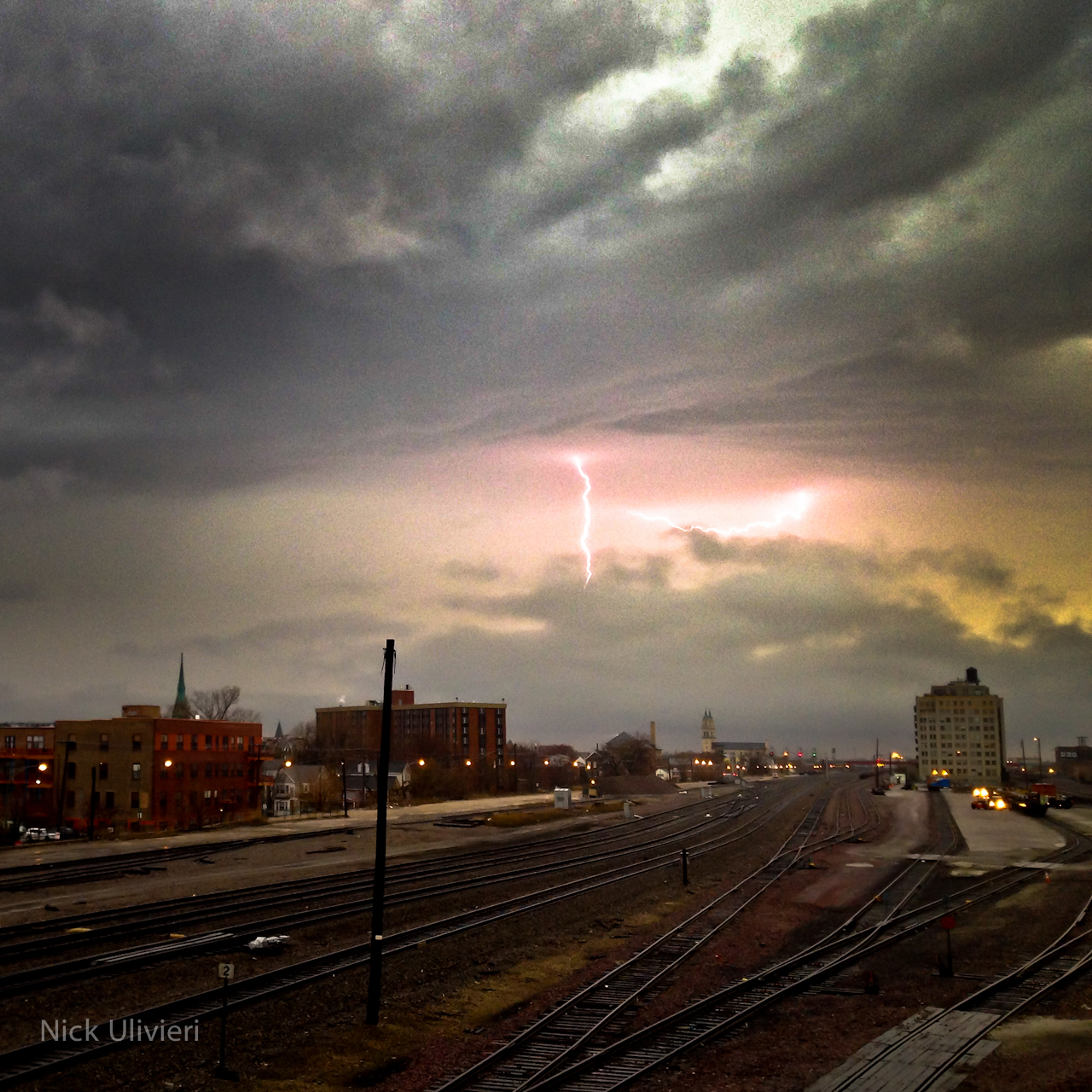 Check out the rest of my 2013 Storm photos here, and if you want to shoot lightening like me, check out my lightning tutorial.
Thanks for looking and reading!
-Nick