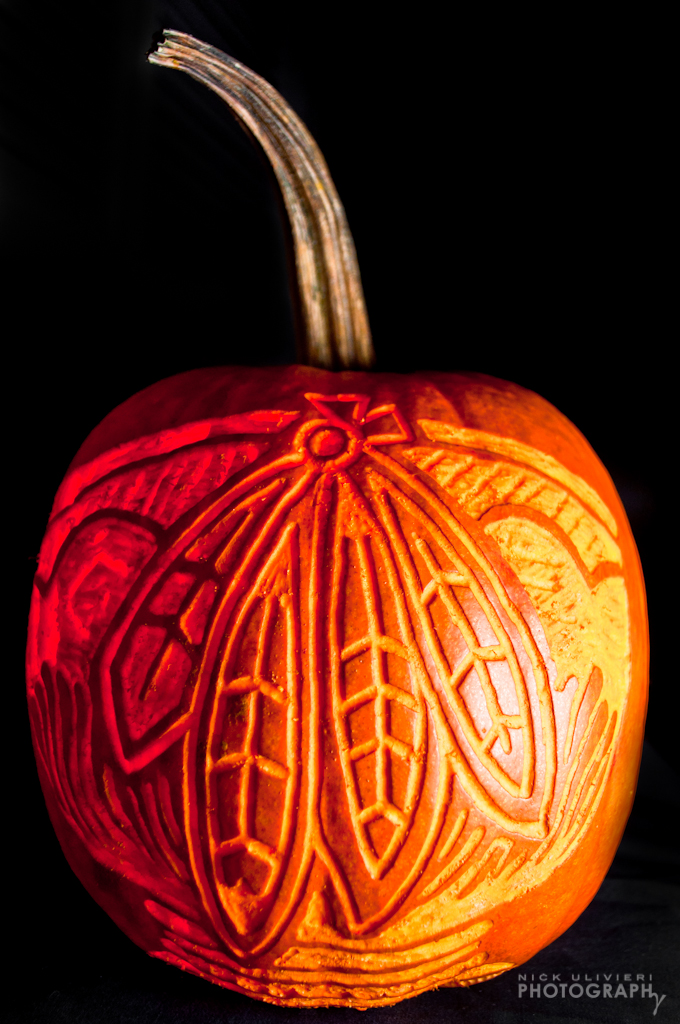 "Carving" the Stanley Cup-O-Lantern
Happy belated Halloween! This is the third year in a row I've carved a pumpkin as a "grown-up", and I absolutely love the challenge. Prior to 2008, I can't remember the last time I took a knife to the gourd-like squash. Last year I carved the Chicago Blackhawks Indian Head, and couldn't help but follow that one up with a celebratory Stanley Cup Champions pumpkin.
When I found a mini Chicago Blackhawks goalie mask digging through a bunch of my childhood stuff, I immediately thought…I could turn this into a pumpkin! The plan was to carve out the actual mask shape and adorn it with Cup designs. However, once I started carving I realized that the shape would just be too awkward to make the mask look realistic, and I didn't want to be disappointed after hours of work. So I switched gears.
Instead of the mask, I decided to do the Blackhawks Feathers attached to the rim of the Stanley Cup. I used a Dremel to scrape out the design, and about 6 hours later I ended up with this….