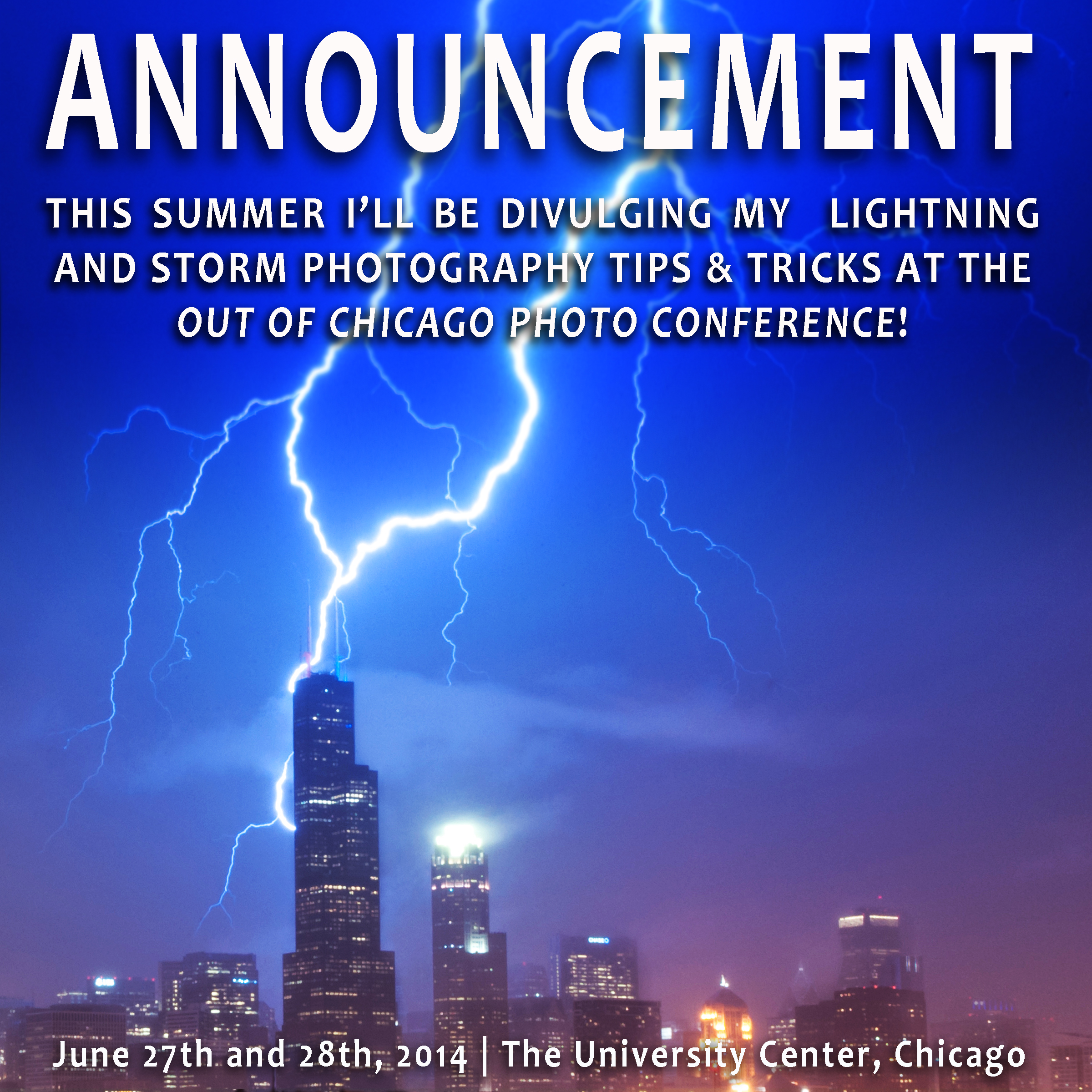 Out Of Chicago Conference Announcment
I have some exciting news – I'll be a feature presenter  at the inaugural Out Of Chicago Conference this coming June. Over the two day conference, you'll can choose from six different photo classes taught by 16 amazing photographers, choose from an array of photo walks on Friday and/or Saturday night led by the presenters (me included), and an opening reception on Friday night!
I'll be hosting two sessions (both the same) on June 28th. In my hour-long presentation, I'll discuss the tools, techniques, and science behind capturing the perfect storm. In addition to teaching you how to capture lightning, I'll also explain some of the 'prettier' severe cloud types, how to read radar returns for photogenic lightning storms, as well as some of the rare weather phenomenon Chicago experienced during the polar vortex.  If you're at all interested click the photo below to get all the details, read more about the rest of the awesome presenters, and of course, sign-up!