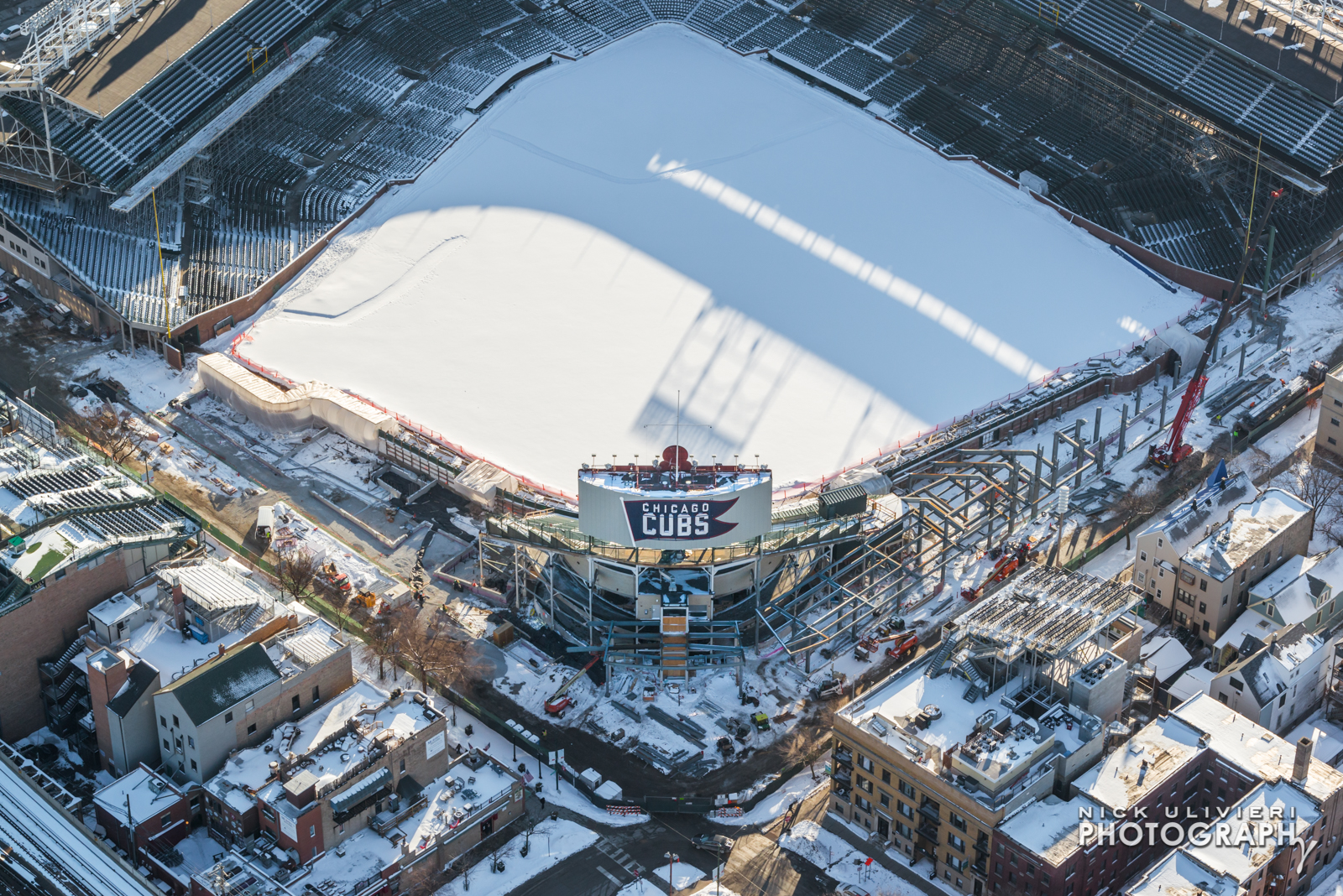 Flying over Wrigley Field – Winter Update
Last November I flew over Wrigley Field to snag some rare photos of a bleacher-less Wrigley Field (See those photos here). With a nice blanket of snow on the ground, and a good deal of structural steel up in left field, I thought it was a great time to fly again.
So on Friday afternoon, Amy and I hopped a flight with Rotor Zen Helicopters to check out the progress, and did a few laps around The Loop on our way to and from Midway. Aside from Wrigley Field, the partially frozen lake was unbelievably beautiful from above. Chicago may have just endured a record-tying coldest February, but it really made for some amazing lakefront shots, too (more of those in the link at the end of the post).
Once we arrived at Wrigley Field, I popped on my telephoto to get some close-up detail shots of the progress. The steelwork in left field looked great. The bleacher structure is really going to have a huge impact. It also appears that all of the concrete is poured in right field. With only 35 days to go before opening day, it'll be interesting to see how the progress ramps up in these next few weeks. A lot has been done, but there's still a way to go.
While I was shooting the photography construction details with my telephoto, Amy snagged this gorgeous wide-angle shot of the neighborhood:
Photo gallery: Wrigley renovations
To see more shots from Friday's flight, click the image below. There are plenty in my Flickr set