Farnsworth House – Geometry of Light Preview
On June 14th I was invited out to Farnsworth House for a preview of #GeometryOfLight – a collaboration between Luftwerk & Iker Gil. The installation will be open to the public from October 11th though the 13th. You can get your tickets right here.
The laser levels installed on, in, and around the house shine a light (pun intended) on the relationships between this iconic piece of modernist architecture and the surrounding topography. I hadn't visited Farnsworth House before, so I was truly excited to finally see it in-person…it was sort of like meeting a celebrity.
When we arrived at the house, the sky was still bright, so we had some time to explore the house's interior space. While I could try to wax poetically about the significance of Mies van der Rohe's design, I think Maritz Vandenburg sums it up quite well:
"Every physical element has been distilled to its irreducible essence. The interior is unprecedentedly transparent to the surrounding site, and also unprecedentedly uncluttered in itself. All of the paraphernalia of traditional living –rooms, walls, doors, interior trim, loose furniture, pictures on walls, even personal possessions – have been virtually abolished in a puritanical vision of simplified, transcendental existence. Mies had finally achieved a goal towards which he had been feeling his way for three decades."
But as beautiful as the structure was in daylight, the star attraction was the night-time view of the exterior. Only about 2/3 of the final lasers were set for this preview. When the installation opens to the public, additional lighting and sound features will further enhance the architecture and surrounding property.
By the time the sun set, a light rain was falling. This turned out to be a blessing, as the rain-induced reflections falling across the travertine marble terrace added an extra layer of interest.
Here are a few of my favorites:
1. For this photo, I slowly zoomed my lens during the long exposure. This technique virtually extruded some of the architectural elements illuminated by the lasers. I then mirrored, flipped, and blended a duplicate layer to create an abstract sense of balance
2. B & W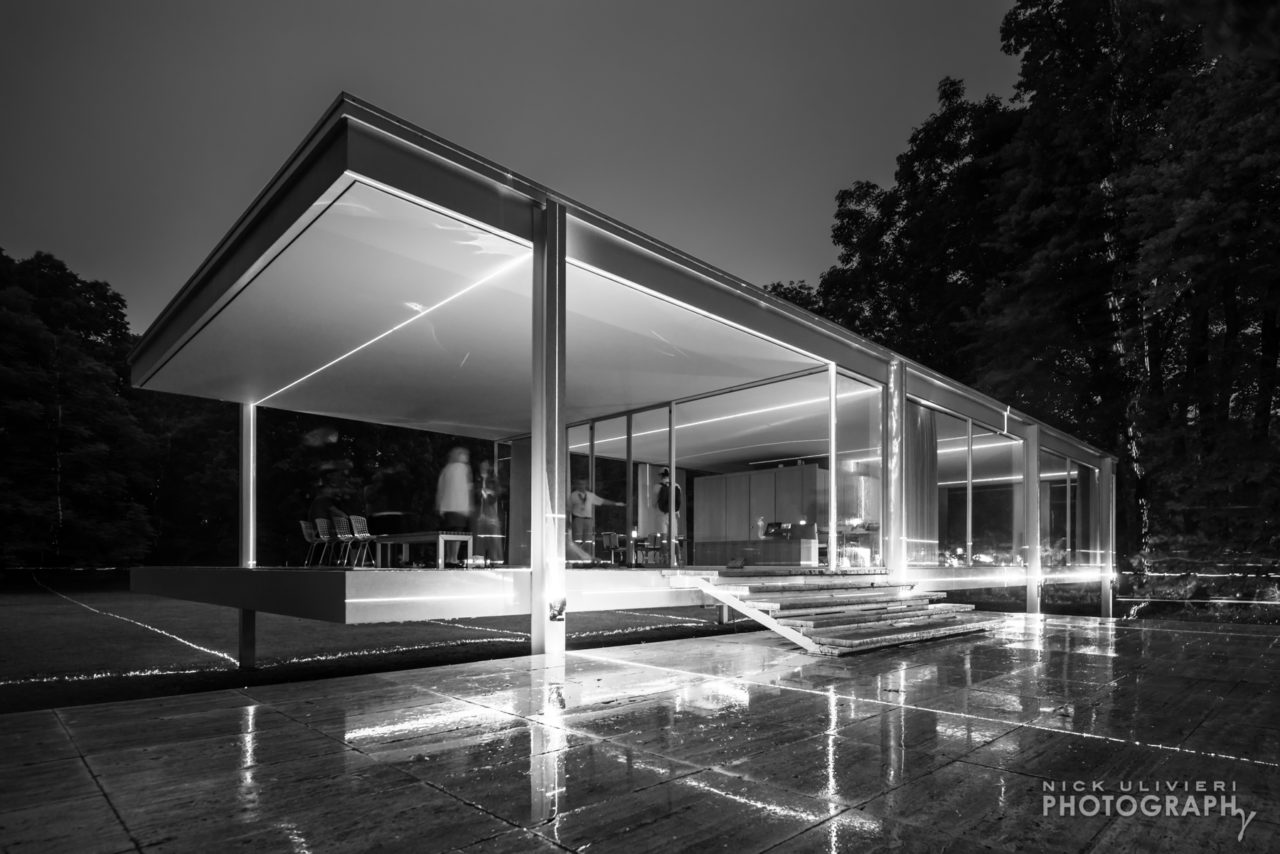 3. The kaleidoscope treatment.
4. In this photo, we get some good puddle reflections, but you can also see horizontal lasers cutting across the trees in the background. Some of these lines represent the water level from previous floods.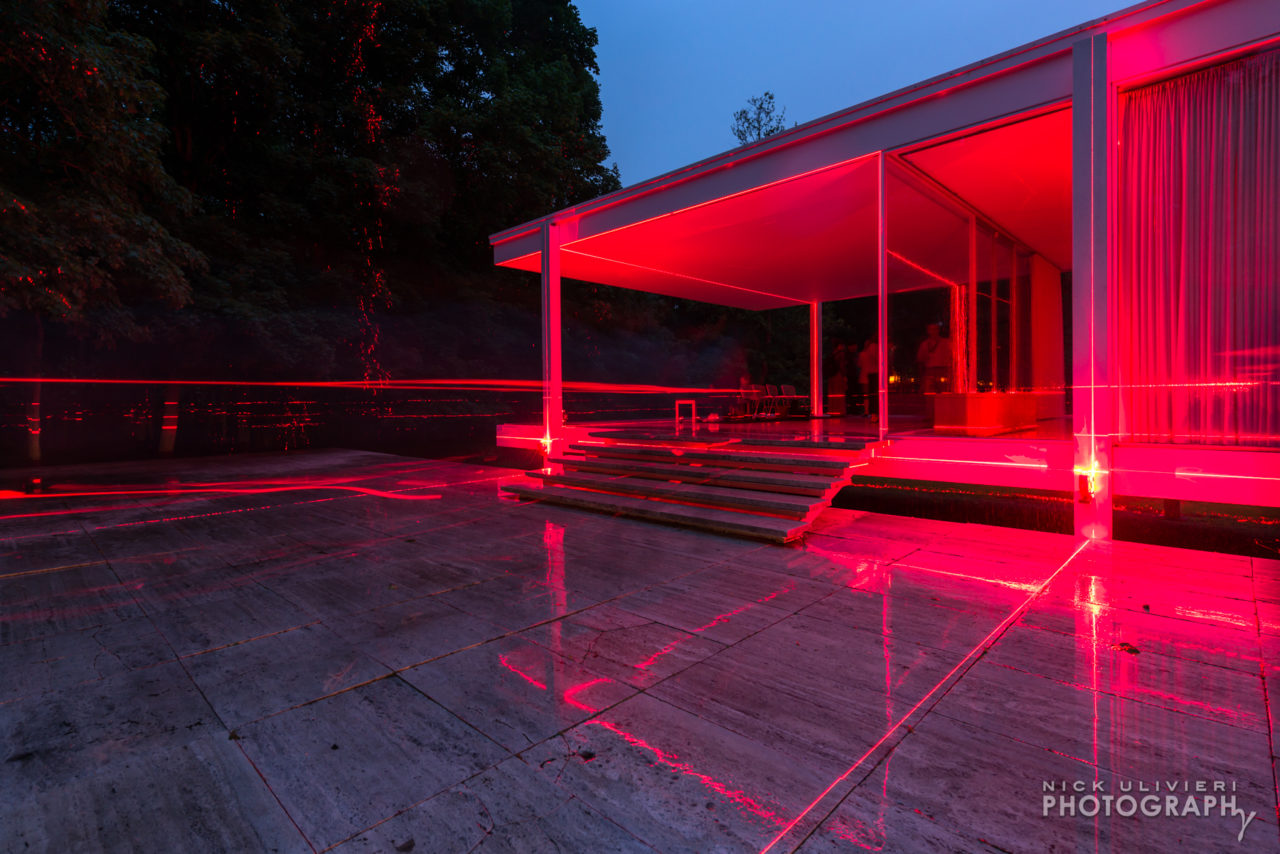 5. This moody, desaturated treatment highlights the deeply intense and saturated reds of the laser levels.
6. Zoom effect during a long exposure.