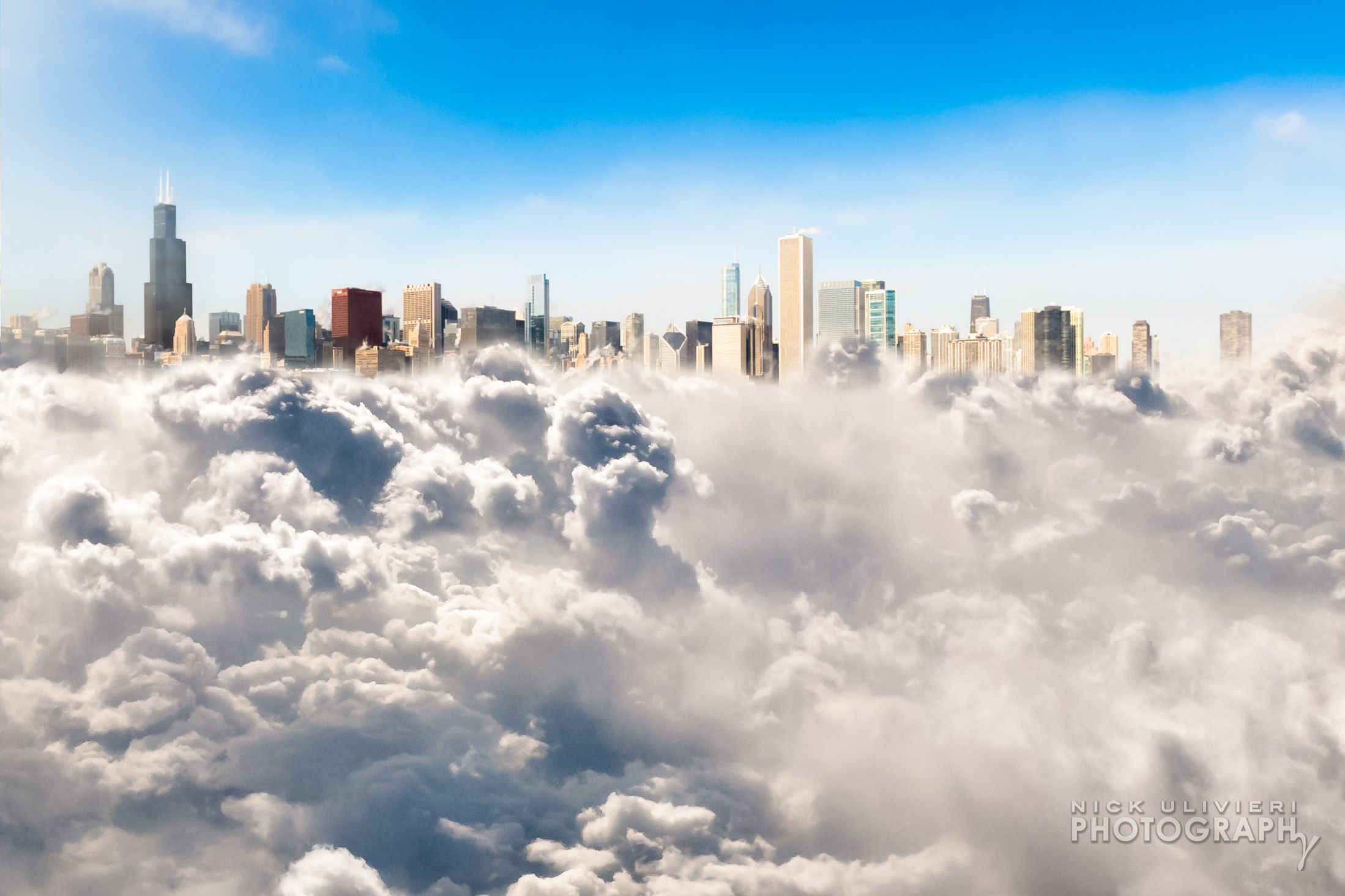 #CloudCity
From time to time I like to have a little fun and create some surreal composites with my photos, and yesterday was one of those instances. With the current weather pattern in Chicago, low-level clouds and fog have been beautifully intermixing with the skyline, but unfortunately, I didn't have a chance to go out and shoot from a high enough vantage point to capture this phenomenon as I envisioned, so I decided to dream it up myself.
This composite was created with an image I took during a past flight, somewhere over the Midwest I think, and one of my 'Chiberia' photos. The ice crystals floating around on the skyline on that frigid day really helped tie these two images together – blending the images in photoshop helped a lot, too.
Check out my SurrealScapes album on Flickr for some other interesting composites & blends.
And here are the originals…