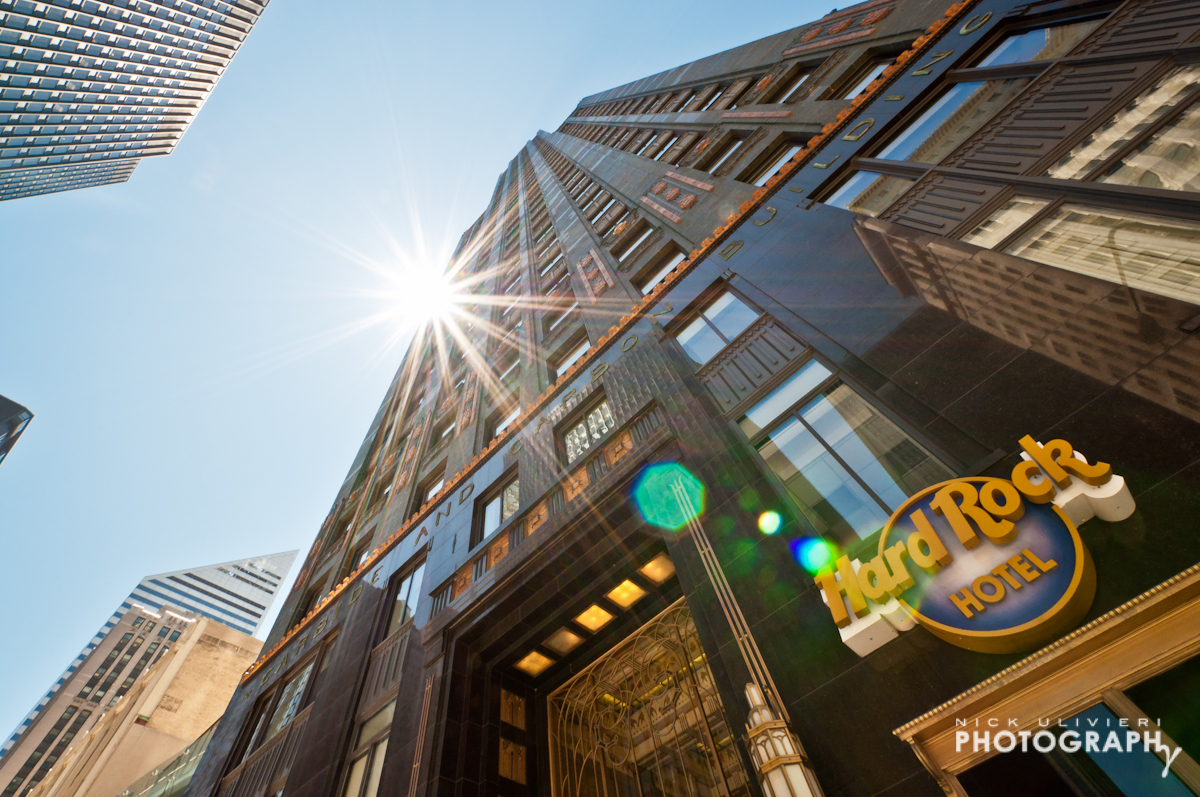 #ChicagoLandmarks | Carbide and Carbon
Nick Ulivieri | 6.22.11
Many thanks to @acmillerphoto for suggesting Carbide & Carbon for #ChicagoLandmarks!
-click to enlarge-
The Carbide & Carbon building sits on some prime real estate on Chicago's Michigan Ave.  Built in 1929, this Art-Deco gem soars 503 ft. above the street. It was originally built to house the offices and display the products of the Union Carbide and Carbon Corporation and in 2004 the building was converted into the Hard Rock Hotel.
The building's exterior facade consists of black granite, and dark green terra cotta complete with gold leaf accents. Designed by the sons of one of Chicago's most famed architect, Daniel Burnham, local legend has it that the Burnham boys (Daniel Jr. and Hubert) designed this building to look like stereotypical champagne bottle.  I can't argue with that!  I might do the same if I was building a showcase tower on such a valuable piece of property.
Source: Wikipedia – Carbide & Carbon building
Have a request for a Chicago Landmark blog post?  Tweet #ChicagoLandmarks with the building/structure/location to me @ChiPhotoGuy.  If I don't have the photos already, it means I need to go out and get them!